This introductory online course goes over the theory and education for permanent makeup brows using a machine (digital microblading). This online course is only for PHASE #1 at our academy. We created an online portion for our Fundamental 3D Machine Brow Course so that you can learn at your own pace at home. Once you purchase the online course, you will have access for 60 days.
Hayley Shortridge-Gabriel is highly respected for her Hair Stroke and Powdered Brow combo technique that took her years to perfect! She is here to give you the tools you need to succeed. This is an incredible time to get into the permanent makeup industry. With the popularity of eyebrows this industry has exploded.
You will not be certified in permanent makeup with just the online portion. You must complete PHASE #2 to receive your certificate. During PHASE #2 (separate purchase) you will have hands-on training at our studio in Coeur d'Alene, Idaho.
PHASE #1 (Online Portion) Includes:
Printable Manual (with drawing exercises)
Understanding the skin
Face Morphology
Skin Tones
Machine Techniques
Types of Needles
Brow Mapping Technique
Hayley's Hair Stroke Pattern
Client Consultation
Brow Procedure Steps
Inventory you will need as a Permanent Makeup Artist
Medical and Consent Forms
Aftercare Information
Access to our Cross Contamination Prevention Online Course ($149 value)
PHASE #1 will be highly intense. We will be going over TONS of information! Every piece of this information is critical, so pay close attention and don't be distracted! Our goal is to make you the best artist we can right out of the gate! Print out your manual, take a copious amount of notes and have a list of questions for us to go over in class (during PHASE #2). Pause, rewind, practice...over and over and over and then do it again! 
As soon as you are ready, sign up for PHASE #2 so we can get you a seat reserved in one of our next classes. The less time you let lapse the better. And the sooner you will be in business for yourself and working on clients!!!
PHASE #2 (Hands-On Training - Separate $3,900 Purchase) Includes:
3 Days of Hands-on Training at our studio in Coeur d'Alene, Idaho (Live out of the area? Contact us to learn about our travel discount)
1 Additional Day for Online Color Theory Class

by Teryn Darling of Girlz Ink Studio in Las Vegas ($350 value)

Goodie bag with pigments, disposables, learning tools etc...

Advanced Brow Techniques (

Including: 3D Hair strokes, Powdered Brows and Combo Brows)

Overview of online learning in classroom

Setting up Machines and needles

Practice on paper and latex skins

2 Live models

with constant observation and coaching from your trainer at all times

Exam
Certificate of Completion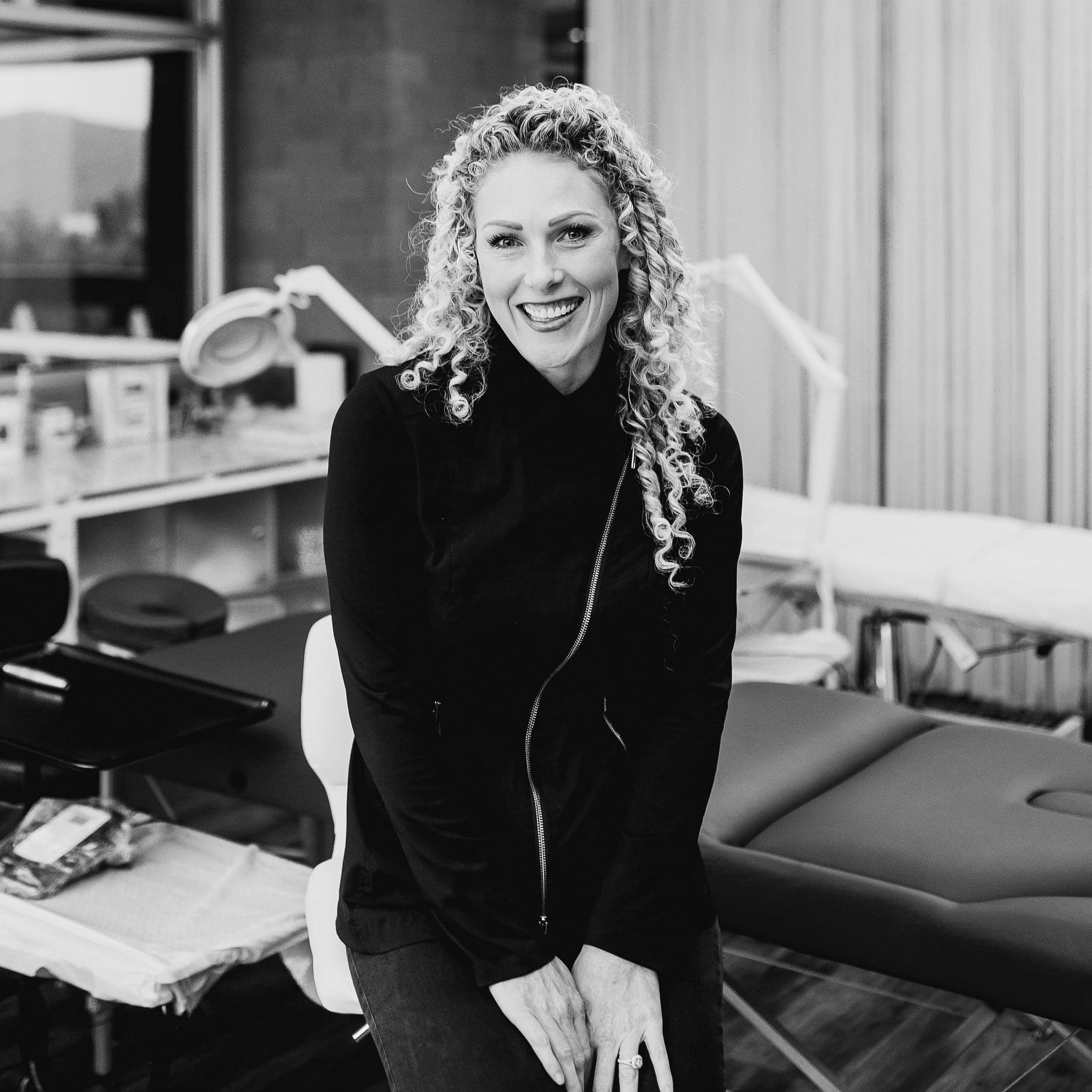 Owner / Artist / Certified Trainer 
HAYLEY SHORTRIDGE-GABRIEL
Being raised in the arts by her father, Stephen Shortridge, a nationally acclaimed artist, Hayley Shortridge-Gabriel followed in her father's footsteps and became a professional artist in 2005 selling her fine art in galleries from California to Florida.
Hoping to offer her creativity beyond the traditional canvas she decided to apply her skills in fine art to the human canvas and that's when her business True Life Canvas was formed. Hayley received her certification in permanent cosmetics from Permanent Cosmetique International based in San Francisco, California established in 1989.
Whether Hayley is working with a person or a canvas each application is executed with precision and detail. Regardless of the application, colors are hand picked and blended to achieve the perfect shade the client is looking for.
More Online Courses by True Life Canvas